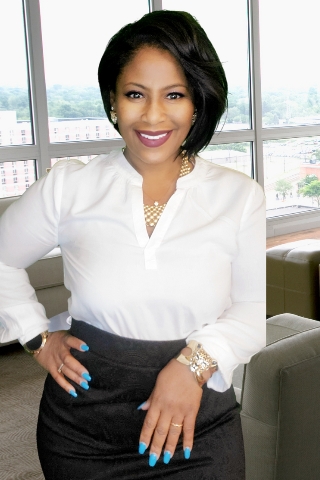 Professional, Knowledgeable, Passionate, Dedicated and Fun - Meet Dee Dixon
I am a full time real estate professional with Berkshire Hathaway HomeServices - The Preferred Realty. I am a hard working agent out of the Beaver office, but can perform real estate transactions all over the Western Pennsylvania area! For the past 12 years, I have grown to love Western PA and am proud to call Beaver County my home as I was born and raised in Kansas City, Missouri!
I have been an active real estate agent for the past four years and I LOVE it!
I am professional, yet personable and thoroughly enjoy walking this journey with my clients. I have a great understanding of real estate, the contract, the laws, the mortgage, inspection, and closing processes. I am hard working and dedicated to accomplishing the goals we set together and I love to have fun!
In addition to my real estate experience in first-time homebuying, selling, new construction, rentals, higher end properties, and marketing & more I have over 10 years of combined, relevant work experience that contributes to my success as a Realtor.
Working as a Notary Closing Agent has given me some background knowledge in the mortgage and the Closing process. I have many years of experience negotiating health insurance contracts which now gives me added confidence and experience in negotiating for my real estate clients. I have also managed customer files and paperwork, so handling your real estate contracts and paperwork with care and confidentiality is a comfortable task!
I am a member of the National Association of Realtors, the Pennsylvania and Beaver County Association of Realtors. My affiliations in these associations provide me with unlimited resources and the continuing education that I need to ensure that I stay on top of the real estate laws and the ever changing real estate market.
Personal
I am a proud wife and mother and balancing work and family is one of my super strengths!
My husband, Tyrone, is an Aliquippa/Center Twp Native and graduated from Center High School. He is a retired football coach and a member of the Beaver County Sports Hall of Fame. Currently, he runs a non profit called the Homeboys Foundation, is a substitute teacher and a volunteer youth football coach.
Our sons, Mason, Tylan and Tanner are very happy, healty and active boys. They are active in sports (football, wrestling, baseball and soccer) and love helping me with real estate tasks.
My family is not only a huge part of my life, but they are a big part of my career and its success. They help me and are very supportive which is a blessing and a bonus to my clients!
Just call me the "realtor mom" !
Community
For the past 14 years, My husband and I have given a free football camp called the Homeboys Football Camp for the youth in Beaver County and surrounding areas! I am active in the Beaver County community through youth sports and supporting the endeavors of others.
Real Estate is more than my profession; it's my Passion!
YOUR Real Estate Goals become MY top Priority!
You're more than a client; we can also be friends!
Trust your next real estate transaction to Dee Dixon!
Let's conquer 2018 TOGETHER!
Contact Dee